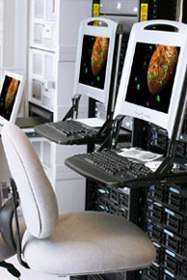 PROMIA Raven Products
Raven 2100

Promia's Raven TM cyber asset and security management system provides a unified approach through a unique combination of capabilities in one product. No longer do you need to incur the cost, time or expensive skill sets to implement a comprehensive defense-in-depth solution.

Raven with ENMLDS

PROMIA's ENMLDS solution consists of a secure network appliance that is active across a multi-layered network architecture. It can be managed using an internet browser and can discover, map, and detect the presence or absence of unauthorized network connections.